*ALL BIKES FREE SHIP 48
LTD QTYS of these 5.5 INCH Travel, Carbon Fiber Full Suspension 29er/ Boost

Mountain bikes


Super Light/Strong SUB24-26lb* Carbon Fiber 2023 Motobecane HAL CF Boost 29SL
29er Full Suspension Carbon Fiber Mountain Bikes
FULL SRAM EAGLE GX EAGLE 1X12 Speed
FREE UPGRADE TO: Rockshox NEW 2023 Lyrik 160mm Forks


Click to see enlarged photo



MatteBlack w Light
Silver Decals
Click For: Shopping Comparison | Sizing Guide | Reviews | Specs | Geometry
NOTE: FREE UPGRADE TO: Rockshox NEW 2023 Lyrik 160mm Forks *Sub 24-26lbs
factory est. tubeless config (no pedals/reflectors) (see FAQ for tubeless info) Pics for Illustration, specs may differ; see list below
NOTHING HAS BETTER SPEC FOR PRICE. Think you found something better? Email us at bd4salesteam@aol.com !
Share this: | Twitter this: | More:
IMPORTANT: READ THIS PRIOR TO ORDERING
SALE FAQ: Q: How is this price so low, near comparable dealer wholesale? It's hundreds to thousands below other brands similar spec bikes, What corners are being cut? A: No Corners have been cut on quality. BikesDirect has cut expenses by selling direct to you AND : 1) Minimal Advertising, 2) NO Sales Commissions, 3) No physical store overhead, 4) No inflated Corporate pay structures
The Deal: available for PrePayShips AprMay 2023 Approx Dates, May ship earlier or later by a few days. See Pull down menus below. Warning: *Order now to lock in your sale price and selection. Price Rises As Sales Goals are Met.

The Process: When you order, your card will be billed for the full amount. You'll get an auto-email the next business day. Fri. Sat. Sunday orders get emails on Monday. Weekends/Holidays are not counted as "days".
Your Shipping Address: Please ensure it's correct. Last minute changes incur delays and/or extra costs. Shipping address can be changed on the 3rd page of checkout. Click on "change" beside the address. Tracking shows movement around the approx ship dates. When they ship, most take 5 to 7 days to arrive by Ground (Not inc. Weekends/holidays)
2023 Model Has Fantastic Upgrades:
FREE UPGRADE TO: Rockshox NEW 2023 Lyrik 160mm Forks w/Advanced DebonAIR/Charger3 Tech (~$900 Value)
DT SWISS XR 1700 SPLINE ( 25mm ) WHEELSET ($1017 Value!)
ROCKSHOX Deluxe Select PLUS RR Shock (~$450 Value)
MAXXIS FOREKASTER EXO/TR TIRES (MSRP $150)
RITCHEY WCS Pro Level Bar/Stem (~$250 Value)
NEWEST SRAM EAGLE GX LUNAR 1X12 w/WIDEST RATIO 10-52T Rear!
SRAM EAGLE GX 1X12 29er Boost Carbon Fiber Full Suspension Mountain Bikes
Fits 29er/27+ Wheels

SUB 24-26* LBS
2023 Motobecane 29er
Full Carbon Full Suspension
HAL CF Boost 29SL
SRAM EAGLE GX 1X12
SPECIAL PROMO SALE
ONLY $3499.95 (List $6999)
Ships Signature Required for your protection

FULL RITCHEY WCS Bar/Stem
NEW Highly Active Link Suspension
Up to 5.5 INCHES OF TRAVEL
Incredible Climbing/ Control
NEW DT SWISS Tubeless Compat Rims
Advanced Carbon Fiber Bikes
FULL 1X12 EAGLE GX Drivetrain
160mm Rockshox LYRIK Select+
SRAM LEVEL Hydraulic Brakes
Front/Rear Thru Axles
FULL WCS Bar/Stem/Post
Stealth Dropper Routing

Save up to 60% Off List Prices
Buy Factory Direct from Bikesdirect
Compare to $7,000+ Specialized, Trek, Giant 29er/650B, Trek Fuel, Specialized Evo


Use pull-down below to select size/color

PullDown May Show Sold Out Sizes. Cart Doesn't Reserve Items. Select Size, Then Checkout. Don't See Size/s? Get Restock Emails Click HERE

NOTE: Well Equipped w/DT SWISS Tubeless Compatible Wheels! Bikes Are Now $3499 Price Goes Up Soon or will sell out. (Specs May Update to Newest 2023 parts at no extra charge)

NOTHING HAS BETTER SPEC FOR PRICE OUT THERE. Think you found something better? Email us at bd4salesteam@aol.com



We accept Visa/MC/Disc/Amex. PayPal is optional

Financing Available In CheckOut

Price Includes Ground Shipping
to 48 United States
(5 to 7 Day Delivery) (AK/PR/HI addtl charges)
(Email us for Delivery to PO Box/APO/FPO)


Share this: | Twitter this: | More:

Pay with US Issued Visa, MC, Disc, AMEX Cards. Paypal Is Optional
| | HALBoostCF 29SL (Sub 24-25*) | Trek Fuel EX 9.8 | Specialized EvoExpert 29 |
| --- | --- | --- | --- |
| Price | SALE $3499* (List $6999) | $6500 + Local Taxes | $6500 + Local Taxes |
| SRAM GX Eagle 1X12 | YES | Yes | Yes |
| Travel Fr/RR | 160/140mm | 140/130mm | 160/160mm |
| FR/RR Carbon Frame | YES | No (Alloy RockerArm) | Yes |
| RockShox Fork | YES LYRIC Select+ 160mm | No | No |
| Maxxis EXOTR Tires | YES | No (House Brand) | No (House Brand) |
| Threaded BB | YES | No | Yes |
| DT SWISS Wheels | YES (MSRP $1017 wheels) | No (House Brand) | No (House Brand) |
| Est. Weight* | SUB 24-26 LBS | 28 LBS (run tubeless) | 28.8 LBS (MTBR.com) |
| Price | $3499+ FREE Ship 48* | $6500 + Local Tax | $6500 + Local Tax |
NOTE: *Approx. wt. w/o pedals/reflectors/tubeless Per Motobecane, Trek, Specialized, prices/specs subject to change
We have sold thousands of Motobecane Full Suspension mountain bikes. A high level of engineering and attention to detail is seen on all Motobecane mountain bikes. Happy customers send friends and family to buy these incredibly capable mountain bikes all the time.

This is the much anticipated mid-fat, Plus Bike with Boost Axles HAL Boost (Highly Active Linkage) by Motobecane USA. Building upon over a decade of FS design, the HAL BOOST 29/27.5+ Full Suspension is designed for up to 5.5 inches of terrain taming travel! The HAL Linkage uses a chainstay mounted pivot for even more supple suspension tracking and incredible control even while applying the brakes. Chainstays are optimized on the HAL Boost models for incredible Billy Goat climbing and traction.
REVIEWS/FAQ/Comparisons
Real Customer Videos / Reviews:
HP- "I'm impressed with the bike. I've been riding mtb since 1981 and was a pro rider for years in the 90's. The bike handles as well, if not better than some of the $6k bikes I've owned. I've done many double black and jump trails and have hit jumps with over 8ft of air. The bike just rips! It's easy to manual, and is twitchy and fun to ride. I have 6 bikes at the moment and one ebike, a bulls estream evo am 4. But I'm usually riding my Hal boost. One of the most fun bikes I've ever owned."
JB- " On Strava I'm posting some great times. 2nd all time on a 9 min rip. rode this bike for about a year now. Still liking it and still no issues mechanically.
RW- "I have the hal6 team edition... love it"
"The (Hal Boost) bike is excellent, I really like it. I came off a Yeti ASR and found the (HAL Boost) ride to be superior to that high dollar bike."
Real Customer Reviews of Motobecane HAL full Suspension Mountain Bikes
AFT / MTBR.com "Just put 11 miles on the new bike! This thing is amazing!! Can't get enough of these shocks, that and the rear derailleur shifts so damn quick. Love it!"
Daniel E. MTBR.com "Wow this bike is incredible…this is the best and probably most expensive bike I've ever ridden, but I couldn't have even imagined a bike feeling this great on a trail. Not sure on the weight, but it feels very light and quick (I'm tubeless, which may help) while still being stiff. The travel is a lot, but I was able to use what looked like 80-90% on my ride today while still feeling efficient on the flats and climbs, noting that I was playing around with the rear lockout…Everything about this bike is great, looks amazing, hell even the saddle is very comfortable.
JR Glenni MTBR.com "…my Hal6 Expert climbs great. Down shifting is firm and quick even when shifting late or downshifting more mid climb, and I didn't really notice pedal bob on the climbs. The front did tend to lift up on me more than I was used to, but I'm coming from a hard tail 29'er that was more of an XC design with a longer wheelbase, so that's not surprising. I was still able to climb pretty quickly with it, and I don't think the light(er) front end will be an issue as I get more used to it."
Jeff R MTBR.com "I am also coming from a hardtail 29er, but feel that my hal6 climbs just as good if not better on technical climbs. I'm not fighting for my back wheel to maintain traction and it soaks up the roots, rocks, and bumps… On Saturday, broke my strava record for a technical climb I do regularly on my hal6 without even trying…All in all, I'm very impressed with the overall performance of the bike…"
Compared to Specialized Stumpjumper Elite FSR
P / MTBR.com "...short little review after ~5 miles of techy singletrack with around 1,000ft of climb. First off, I'm coming from a 2013 Stumpjumper Elite FSR 29er and have the Hal6 PRO for comparison. Obviously, the suspension on the moto is a HUGE upgrade. My first time riding a Pike and I must say, I'm sold. I was actually pedaling thru a lot of the rougher sections instead of trying to pick a perfect line. Also found it much easier to throw the bike around and clear a lot of the super tech stuff. Definitely a noticeable difference in geometry as well. I felt like I was in a much better position when I was pointed downhill. One of my biggest gripes with the Stumpy was pedal clearance. You basically can't pedal thru a turn on the Stumpy without striking a pedal. Didn't have a single strike on the Moto today…All in all, couldn't be happier with how everything performed on my first ride. ...feels fantastic on the downhill/tech sections.
Compared to Specialized Stumpjumper FSR
CC H. MTBR.com "I did another really technical climb on my hal 6 pro...I made it way further than I ever have on any other bike. Its narrow, rocky, rooted, and steep and even I was amazed at what I made it through. Part of the advantage of this bike is the high pedal clearance. I could also feel the back just sticking down, never spun out once even when leaning forward. I attribute that to the suspension, and the nice tires. The feeling of the bike under me is light and stiff. I assume the hal5 will climb better than the hal 6 because of a steeper head angle, and less travel front and rear. I will be doing a direct comparison with my friends MY2020 stumpjumper FSR comp. the frame angles and measurements are almost identical on paper except for the seat tube on the Hal being steeper by 1.5 degrees…"
| The (Hal Boost) bike is excellent, I really like it | Why Do I love My HAL Boost? |
| --- | --- |
| | |
What Do The Carbon Fiber HAL BOOST 29er/27+ Bikes Compare to? Price and Features
Your Motobecane HAL Boost Carbon Full Suspension bikes have:
Up to 5.5 inches of travel, weigh approx 24-26lb (SL version) to around 28.5lbs (config tubeless, see tubeless FAQ)
The Pivot Cycles have:
135mm rear travel (Price $8,400+) weigh about the same when converted tubeless. :) For the price difference, you can buy parts for your HAL Boost and make it even lighter and STILL have $$$ left over to go on a sweet MTB vacation. :)
What Are the Widest Tires One Can Use on the HAL BOOST Full Suspension Plus Bikes?
The HAL Boost frames have Up to 5.5 inches of Travel and a rear tire clearance up to 96mm. Rockshox Forks have 81mm clearance on the front. Note, always allow enough room between the tires, frame, parts and fork so your tires don't rub. (ie- you cannot run a 96mm tire in the rear nor 81mm in the front)
MTBR.com editor rides a 6by6 and raves: "...Frame angles are dialed...Held up in big descents...Great value..."
Rating: 4 Flamin' Chili Peppers-out-of-5
"...we're happy to report that the bike checked out just fine…suspension is active vertically and stiff laterally…responsive…held up in the big descents without complaint….angles were just right at 67.5 and 73.5 respectively. For all-around trail riding, it definitely did the job. And at that price you'll likely have money left over for upgrades. Frame is stout and laterally stiff, Frame angles are dialed, wheels are strong…attractive lines on it with a top tube bend for improved clearance. Tubes are oversized and welds are beefy.

Component choices are smart…great value bike on the new 29er wheel size….best deals and components to deliver a solid package…models shipping now have an updated rear shock called the Monarch R rear shock with Fast Black 7075 shaft and Rapid Recovery rebound damping…this rear shock has excellent, supple performance and has very good mid-stroke damping support.

Bottom line it's an attractive and affordable package that leaves plenty of budget for down-the-road upgrades. …exciting sibling model announced…Team Version with Rockshox LYRIK Select+ forks, and XTR / XT 1x11 Speed, Guide Brakes…is ridiculous value and it will be an awesome performer.

Bicycling Magazine says the Fantom Team carves the trails and has "components normally found on bikes costing thousands more..."

Dirt Rag Magazine editor rides the Fantom Team in several 24 HOUR Races and raves:
"In addition to The Wilderness 101, I completed the Wild 100 (kilometers) and a 96 mile Duo Class 24-hour race on the Fantom Team. The biggest compliment I can give the bike is to say that I didn't have to think much about it during those events. ...The Fantom Team's handling is well mannered and intuitive. Carving through tight singletrack is a breeze...the bike loves to go downhill fast. During the aforementioned 24-hour race, there is a long, fast downhill where I routinely blew by hardtail racers like they were standing still. When my quarry wasn't eager to yield the A line, I went for the gusto and passed on the B line, relying on the Fantom Team's suspension to gobble up the rocks and ruts..." CLICK HERE FOR WHOLE REVIEW

Even when reviewed at list price, magazines feel the Motobecane mountain bikes are incredible values.
When you consider the discount BIKESDIRECT offers on these incredible quality mountain bikes; nothing else comes even close!

Buy one now at a discounted, factory direct price with shipping included to 48 states.
A high level of engineering and attention to detail is seen on all Motobecane mountain bikes.This video is of the 29er, cousin to the much anticipated Full Suspension 29er/650B by Motobecane USA.

Building upon over a decade of FS design, these bikes are superb offroad machines. The HAL (Highly Active Linkage) Design represents to top of the food chain. Super supple and more control than ever.
Professional Racing and Trail Proven Parts
Imagine the trails you will dominate with fast rolling and massive traction 29er Tires and a Rockshox LYRIK Select+ 160mm up front with up to 5.5 inches of travel in the rear. Test riders Compare the HAL Boost to other Full Suspension bikes. They say the HAL Boost is a turbo-charged Dakar Rally car and the 29er verision is lighter and rolls even faster.
No corners are cut, the HAL CF Boost 29 SRAM 1X12 has top-of-the-line Full Race specs. A Top Rated, 160mm Rockshox LYRIK Select+ 29er Boost fork and up to 5.5" of rear travel + NEWEST Rockshox DELUXE Air rear shock with DEBONAIR Technology.
Improvements Specific to this Motobecane USA HAL Boost FS design:
The HAL (Highly Active Linkage) Design represents the top of the food chain. Super supple. Climbing, descending and braking with more control than ever. The HAL Boost Series features shorter chainstays than ever before = Billy Goat climbing ability and traction.

HOT NEW DT SWISS Tubeless Compatible wheelsets. New Spline hub with 'Ratchet System' freewheel, which has already been used and tested by riders in the Enduro World Series.
1) Huge Up to 5.5 inches of Highly Active Linkage Travel with 160mm Rockshox LYRIK Select+ Forks
2) Tapered Steerers and BOOST Spacing Thru Axle hubs FRONT AND REAR
3) Advanced Engineered Carbon Fiber for the Ultimate, strong and lightweight package
4) FULL FourBar Link and Strong Trunnion Mount Suspension
5) Use 27PLUS or 29er Tires, Frame has Room for massive Tires (*most manufacturers)
(Rear Triangle inner width at wheel approx 96mm, Boost Forks are 81mm)
6) Stealth Dropper SeatPost Routing
NEW DT SWISS Tubeless Rims
Get Tubeless tech rims now. Tubeless wheelsets of this caliber sold by themselves are normally around $1017. So this is an incredible deal: You are getting a complete SRAM EAGLE 1X12 mountain bike with a pro-quality DT SWISS tubeless compatible wheelset. Get amazing technology, now!

WTB Says:"Say goodbye to air compressors, tire levers and pinch flats. Say hello to your full riding potential."
"...the solution for riders seeking high performance, lightweight and durable mountain bike wheel systems...
easy to install, fun to ride and simple to service..."
(Simply add your own TCS Tires, Sealant and TCS kit)"...
Read more about the incredible tech's features and benefits: >Click Here<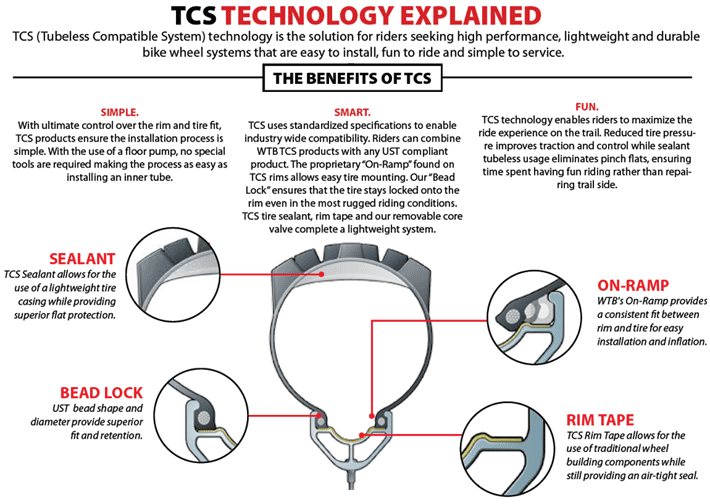 Features Advanced DT SWISS Tubeless Compatible Wheels worth $1017+. Features incredible ride quality + virtually flat free performance (See FAQ page for Tubeless system setup)
The full Eagle drive train is race proven. An sealed bearing headset, proven Sealed Bottom brackets.
Advanced SRAM EAGLE 1x12 drivetrain with Eagle 1x12 clutch rear derailleurs and incredible SRAM LEVEL Hydraulic brakes and levers.

Professional Racing Handling
Motobecane USA has dialed in a race-proven geometry into this phenomenal ride. Very responsive and yet stable. Just like the award winning FLY Team hardtail, singletrack and switchbacks are all handled with ease.

Slow speed, high speed, technical to flat-out hammering, you'll rip the trails 'cause this bike is so darn capable and super plush.

Super Versatile: Turbo Full Suspension Plus/MidFat Bikes
With the HAL BOOST series, you've got an incredibly capable full suspension mountain bike that'll do just about anything for Thousands less than any other bike.
What is Boost: The HAL Boost is a Boost spacing mountain bike. Boost is a new dropout standard designed to widen the hubs on the previous standard MTB spacing wheels. The rear axle is wider by 6mm to 148mm and the front axle by 10mm to 110mm. Wider flanges = wider bracing angle for spokes = a stronger and stiffer wheel. Allows the use of 29er wheels with higher strength and stiffness for top performance. Also, More tire clearance, ability to use 27PLUS tires and with shorter chainstays for superior handling and climbing.
Equipped with 29er Tire/Wheels
With the HAL Boost's stock 29er Maxxis Pro level tires you can hang with virtually anything on the trail. No worries about dealing with a Fat bikes super wide BB, these crank/pedals are no wider than a normal bike.
The HAL Boost is a turbo-traction, climb and descend just about anything enduro / trail plus mountain bike. But- that's not all...
Now in Warp Speed! This 29er model Comes with 29er Boost Wheels/Tires for a warp speed 29er Boost Enduro / XC Rocket!
Capable of fitting your own 27.5PLUS wheels/tires if you want super flotation/traction for sloppy mud or snowy conditions too!

WARNING - Due to extremely High Demand we expect to sell out of these very soon

HAL CF Boost 29er Sizing Guide
41cm - 5'6" to 5'8"
44cm - 5'9" to 5'11"
48cm - 6' to 6'2"
52cm - 6'3" to 6'5"+

This is a general guide, Sizing is a personal preference, the final choice is up to you. Between sizes? Size up for taller bars, longer arms/upper body/legs. Size down for more aggressive/ quicker handling / shorter arms/upper body. If you size up, you may touch when you straddle the bike.

Frame

CARBON BOOST 29 / 27.5+ SUSP. MTB, Advanced Engineered Carbon Fiber (FRONT and REAR Triangles) WHEEL TRAVEL: Up to 160mm.  68mm BSA Threaded B.B. 1 set H2O Bosses (Small has no bosses), CARBON Four Bar Rocker Arm with HAL Linkage. (Disc Brake Equipped) Super Smooth Sealed Cartridge Bearings at critical pivots, Dropouts: ALUMINUM REPLACEABLE HANGER W/POST DISK MOUNT. O.L.N:148MM (Riders report room for most 27x3"/ 29x2.4 tires, not all brands will fit)
HeadTube: ( 42/52mm ) L: 41/44/48/52M=103.2/103.4/118.5/133.5mm. Stealth Dropper SeatPost Routing

Fork/ Rear Shock

Fork: ROCKSHOX LYRIK SELECT+ w/CHARGER 3, RC2 29", BOOST 15X110 MXL ULTIMATE, DEBONAIR+, 44 OFFSET, 1.5 TAPER STEERER ALLOY (1.5" to 1-1/8" tapered ) CROWN: Forged, hollow aluminum, STANCHION: 35mm tapered wall aluminum, BLADE: Magnesium, 180mm post disc mount, TRAVEL:160mm, W/Extl begin stroke rebnd, low speed comp, high speed comp . ( FOR 27.5" PLUS x2.8"- 3.0" / 29" x2.6"- 3.0" TIRE )
Rear: ROCKSHOX DELUXE SELECT+ RL, DEBONAIR, MM TUNE, 430LB LOCKOUT, AIR REAR SHOCK, E-E:185x52.5mm


Crankset
SRAM GX EAGLE B148 DUB 175mm LUNAR 32T
Bottom Bracket
SRAM DUB BSA MTB68SP (Threaded)
Pedals
Platform MTB W/9/16" BORON AXLE W/BS REFL
Front Derailleur
N/A
Rear Derailleur
SRAM GX EAGLE LUNAR ( 12S ), Max tooth 52T
Shifters
SRAM GX EAGLE TRIGGER LUNAR ( 12S )
Cassette
SRAM XG 1275 EAGLE 10-52T
Chain
SRAM GX EAGLE 118LINK POWER LOCK 12SPEED
Wheelset
DT SWISS XR 1700 SPLINE 18 BLACK ( 25mm ) WHEELSET ( SRAM XD )
RIMS DT SWISS WXR1700 29" ALLOY BLACK ANOD. TUBELESS READY 28H
SPOKE DT SWISS STRAIGHTPULL DT COMPETITION BLACK, F/R:28/28 S.S. 3CROSS W/DT PRO LOCK SQUORX ALUMINUM NIPPLES
F/HUB DT SWISS SPLINE 28H. ( IS (6-bolt), OL: 15x110MM
F/HUB ThruAXLE ROCKSHOX BOOST™ 15x110mm MXL STEALTH
R/HUB DT SWISS SPLINE W/RATCHET SYSTEM 28H. IS 6-bolt OL: 12x148MM SRAM XD
R.HUB THRUAxle JTECH QR264R-X12 12mm, ANODIZED, 148BOOST, M12xP1.5x172mm
Tires

MAXXIS FOREKASTER 29X2.35 60tpi, EXO/TR FOLDABLE

Brakes
SRAM HYDRAULIC DISC DB-Level TL-A1/ SRAM RT-Centerline-A2 DB ROTOR 180mm
Brake Levers
SRAM HYDRAULIC DISC DB-Level TL
Headset
FSA NO.42E/ACB Sealed 1-1/8 Top, 1.5" ACB Btm (for 46/56mm Head Tubes) W/TOP CAP W/15mm Cone Spacer/ 15mm top cover 28.6x42/52.1x39.78mm) (H:16.3 mm ), BLK
Handlebar
RITCHEY MTN WCS 2X 9° Alloy 7050 31.8mm.R/W: 5 / 720mm. BB Black, ( 285g )
Stem

RITCHEY WCS 4AXIS 3D Forged 2014 / SS Bolts A-HEAD STEM.EXT:(6°) 60/60/60/60MM FOR 41 / 44 / 48 / 52CM, 31.8mm, BB Black , ( 130g )

Tape/Grip
VELO SUPER LIGHT FOAM 127mm ( 20g )
FREE EXTRA PAIR Enduro Grips W/ Single Aluminum Clamp 135mm, BLACK (IN PARTS BOX)
Saddle
WTB SL8 SL, Nylon Fiber Shell, Cromoly Rail, HLX Padding, Microfiber Cover
Seat Post
RITCHEY WCS 1B 20mm offset, ALU2014T6 3-D forged, 31.6 X 350MM, BB Black, ( 250g )
Seat Post Clamp
Super Light Aluminum
Sizes
see pull down
Colors
see pull down

Compare to other Carbon Fiber, Full Suspension 29er/27+Boost SRAM Eagle equipped, Mountain Bikes at $6,000 to $7,000

PRICE INCLUDES GROUND TO 48 US
SENT SIGNATURE REQUIRED FOR YOUR PROTECTION